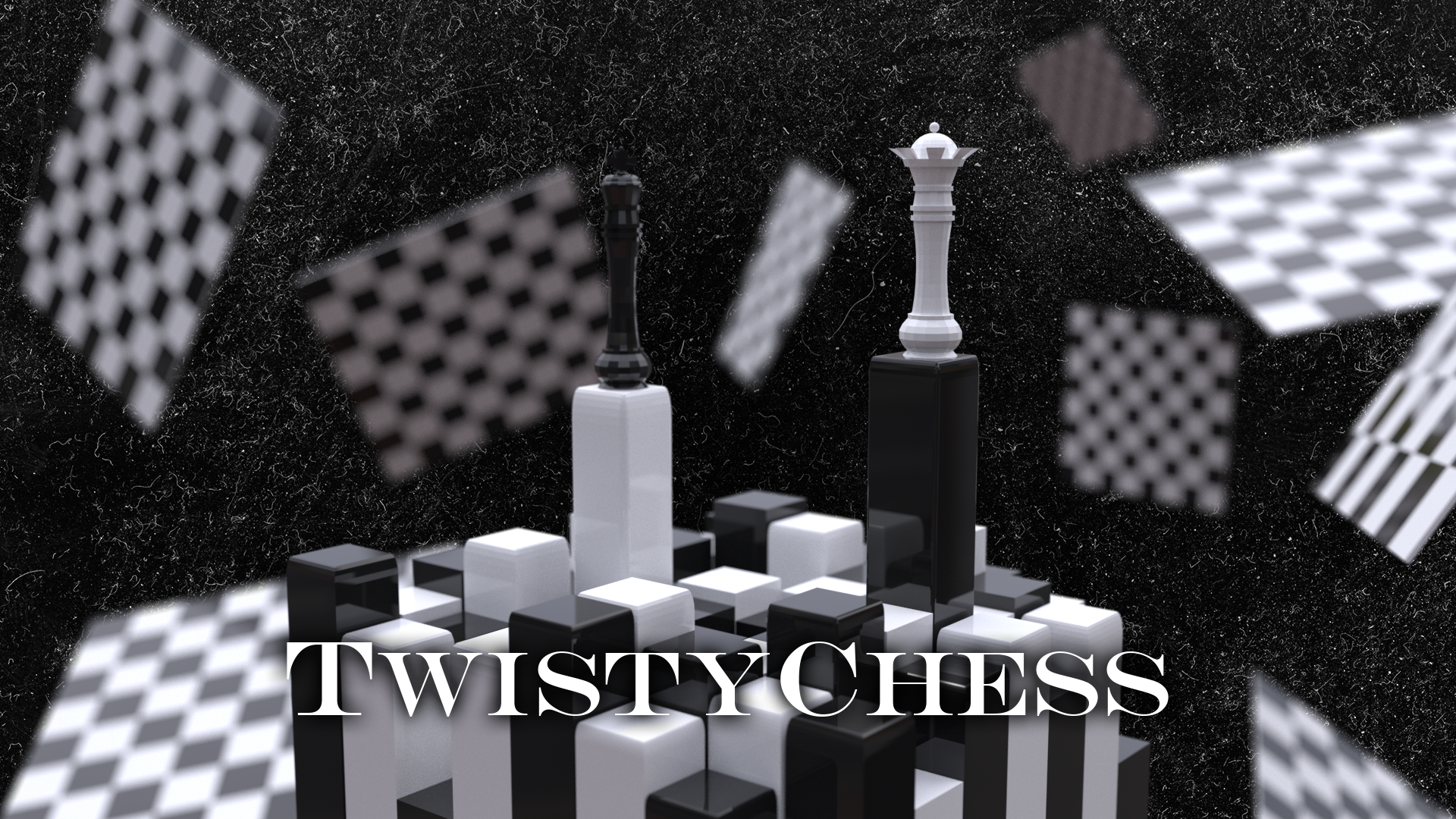 Twisty Chess
A downloadable game for Windows and macOS
This is a remake of the game I made for the GMTK Game Jam 2019. I am still working on it and I will update the builds as I work.

AI is in the workings, and the menu that allows you to choose type of player doesn't work.
This is a game that is played like Chess, only with added mechanics.
What mechanics? I plan to have those (If I implement them I will give credit to the one that came up with the idea, if it wasn't me):
A switch mechanic. Every couple of turns you will choose one piece of yours and change it. Depending on how benefiting the change will be, the cool-down on this mechanic will vary. ALREADY IMPLEMENTED.
Falling tiles. Tiles will "fall" and you won't be able to move to them. I will think about it more. ALREADY IMPLEMENTED.
Since I am working on the game right now, if you have an idea for a mechanic just tell me and I might add it.
Currently the two mechanics implemented aren't toggle able. If you want them to be toggle able just let me know in the comments.
There are bugs with the undo button, I am working on it. Currently just refrain from using the undo button to undo the switch ability.
If you encounter any other bugs, please let me know.
Credits:
Programming - Nitai99
Art - Pixel Chess Asset Pack by DevilsWork.shop
Sound - Moving sound by zippi1, music by pauliuw
Cover And Banner Images - https://www.fiverr.com/kornlmalachowsk/make-a-cover-image-for-your-existing-game...
Install instructions
Download and unzip the file. Inside the folder, double click the executable. If you are on Windows, you will need to download the JDK. You will get a message requesting you to do so. Enter the webpage and download it (about 2 minutes). Double click the executable. Done!
Download